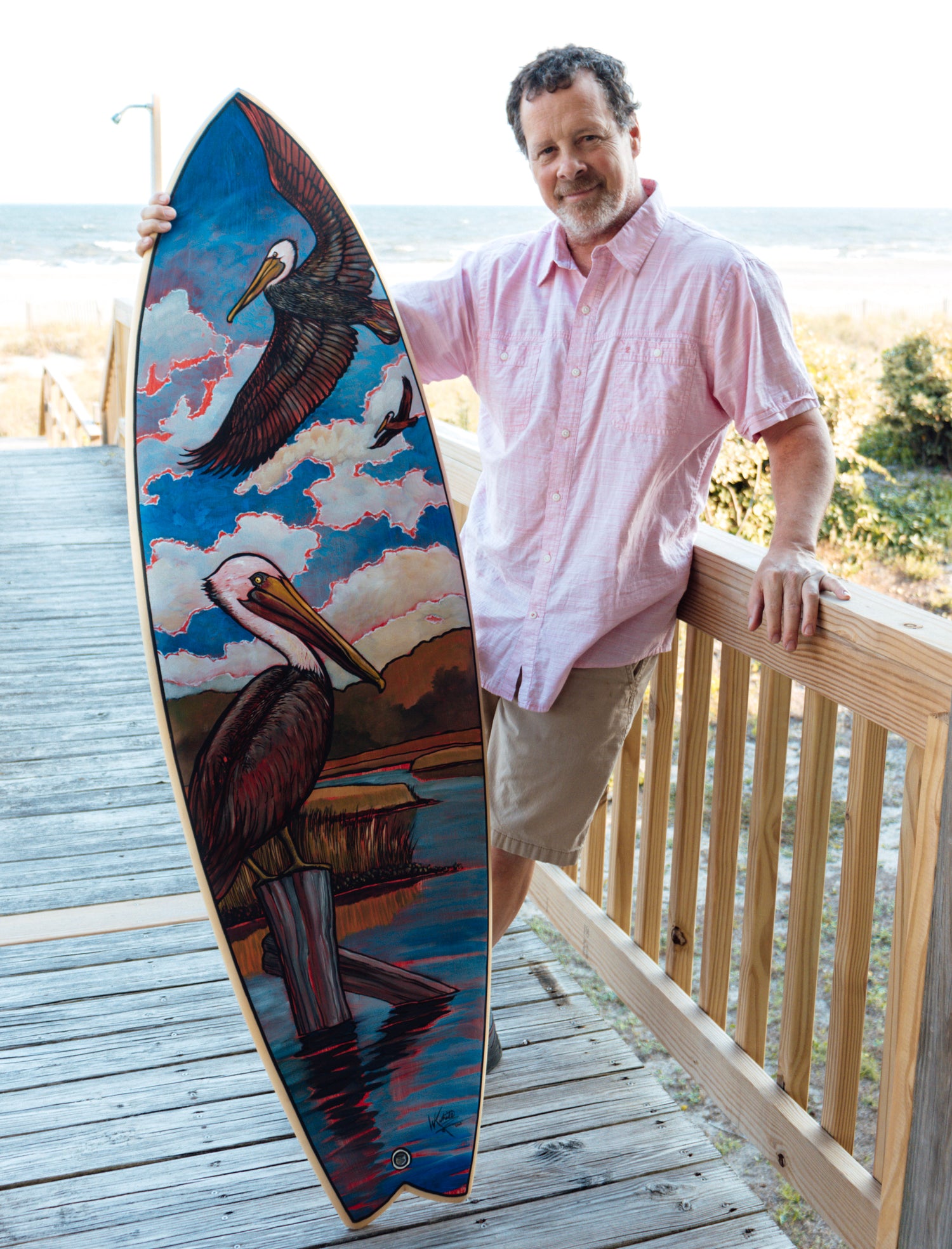 About the Artist, W. Keith White
Born and raised in Shallotte, NC, I attended the Art Institute of Atlanta and the American School for the Applied Arts. I came back to my hometown to be near the things & people I love and have worked for The Brunswick Beacon as a graphic designer and editorial cartoonist for the past 17 years.
My specialty is coastal scenery using mediums such as scratchboard, pen & ink, watercolor and acrylic painting. I participate in several festivals a year where I can easily display my work to locals and visitors alike. The Chamber of Commerce has used my designs as the official artwork for the N.C. Oyster Festival in Ocean Isle Beach for the last 11 years.
In recent years I have been re-purposing old surfboards by turning them into vibrant works of art, filling them with coastal and nautical scenery.
I hope you enjoy my site and find that special piece of art that you just can't live without or you can contact me for custom pieces.